Medical
Children's welfare is of the utmost importance and this includes meeting their medical needs. At Saint Ambrose Barlow we follow the clear policy guidance of Wigan Borough Council which is in line with the guidance issued by the Department for Education: 'Managing Medicine in Schools and Early Years Settings'.
What to do if my child has a medical condition and is starting school?
During the 'New Intake' meeting you will be asked to provide information regarding any medical needs your child might have.  Any documentation pertaining to a medical condition should be provided to the school office for official records.
What to do if my child has a serious medical condition or emergency medication i.e. an inhaler or epipen in school?
If your child's medical condition is serious and poses a risk to life or long-term health they will require a health care plan to be agreed with the medical professional, parent and school
If your child needs a health care plan they cannot attend school until this is agreed, the school aims to complete this process within two weeks and your full cooperation with this process is key to how long this will take
A health care plan will be required if:

Your child has asthma
Your child has an epipen, has epilepsy or diabetes
Your child has a serious medical condition that poses a risk to life or long-term health

Your child cannot attend school without their emergency medication
Your child's emergency medication will be taken with them on any trips
What to do if my child needs other medication?
The school expects parents to administer non-emergency medication wherever possible
The administering of medication that is not specified in a health care plan will need written parental authorisation and is at the discretion of the Head Teacher
The school do not administer non-prescription medication
The school only administer prescription medication in the circumstances where it is prescribed to be taken four times per day or at the Head Teacher's discretion
What to do if my child is diagnosed with a new medical condition or a temporary medical condition i.e. broken bone?
You must inform the school of any new medical diagnosis as soon as possible
You must have a full discussion with the school and confirm whether your child can attend school
What to do if my child is unwell?
You must inform the school if you child is unable to attend school due to illness
What will happen if my child is sick during the school day?
If your child is sick during the day they will be cared for onsite and if necessary you will be called to collect them from school
Residential Trips
The school will take emergency medication on the residential trip
The school will agree a health care plan with you if your child has any medical needs or any medication that it is agreed needs to be administered during the residential trip
Latest News
Cashless transactions
May we remind parents that all payments must be made through the MyEd app for Breakfast Club fees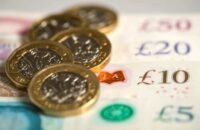 Health Information
Guidelines for school available under INFORMATION > PUBLIC HEALTH tabs at top of page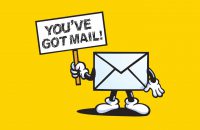 Breakfast Club
Opening times 7.30 a.m. – 9.00 a.m. £5.00 Booking essential Charges via MyEd app invoiced Fridays.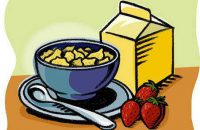 What's On
No events coming up!