Keeping our children safe is at the heart of our school and staff are committed to ensuring the continued development of our policies and procedures. We have extensive security measures in place around online-safety which are monitored both internally and externally to ensure they are off the highest standard. These robust and proactive measures help us to safeguard the children in our care from the potential dangers associated with using online systems. E-safety is taught to all pupils through our computing curriculum and through our daily practices and procedures. In our ever changing world it is essential that we work together to progress our understanding and experience of technologies, ensuring that we consistent in our understanding and approaches to staying safe online.
Parent Guides
Below are a selection of useful guides produced by National Online Safety to some of the most up-to-date devices, platforms and games.  Simply click on the image for more information.
Device Guides:
Platform Guides:
Game Guides:
Useful Links for Parents
Child Exploitation & Online Protection     www.ceop.police.uk/safety-centre/
NSPCC     www.nspcc.org.uk/keeping-children-safe/online-safety/
Internet Matters      www.internetmatters.org
UK Safer Internet Centre     www.saferinternet.org.uk
CBBC – Stay Safe Online for children and parents/carers     www.bbc.com/ownit
Keep Them Safe     www.keepthemsafe.safeguardingchildrenea.co.uk
Family Online Safety Institute     www.fosi.org
Parents' Guide to Internet Safety     www.whoishostingthis.com/resources/e-safety/
BBC Bitesize     www.bbc.co.uk/bitesize/guides/zrtd2p/revision/1
Internet Watch Foundation     www.iwf.org.uk
Common Sense Media     www.commonsensemedia.org
Latest News
Cashless transactions
May we remind parents that all payments must be made through Parentmail for Breakfast Club fees or Ties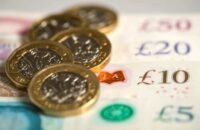 Health Information
Guidelines for school available under INFORMATION > PUBLIC HEALTH tabs at top of page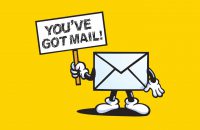 Breakfast Club
Opening times 7.30 a.m. – 9.00 a.m. £4.50 Booking essential charges via Parentmail invoiced Fridays.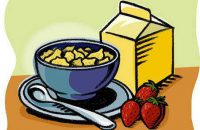 What's On
School Christmas Lunch

16th December 2020

All Day Event

School Christmas Lunch

WORLD BOOK DAY

4th March 2021

All Day Event

WORLD BOOK DAY

Children can come into school dressed as their favorite book character or alternatively wear pyjamas and bring their favorite bedtime story.